The Algarve
The Algarve is a wonderful holiday destination with beautiful sandy beaches, picturesque rocky coves, and average of 320 sunny days each year and literally thousands of wonderful restaurants, where you can enjoy excellent food and local wines at very affordable prices.
5 Reasons To Visit The Algarve:
The weather and nature. The Algarve boasts about 300 sunny days a year with mild, warm winters and 12 hours per day sunshine with almost no rain in summer. 

Stunning coastline and golden sandy beaches. The region is ranked high among top destinations to visit in Europe, thanks to its impressive coastlines. 

Plenty of activities to enjoy all year round. Summer water sports combined with all year walking, cycling, playing golf and tennis make The Algarve one of the most desirable destinations for the sports fans. 

Best seafood and grilled fish in any season. Combine it with a spectacular sea view or sunset and you get it perfect. 

Family-friendly, relaxing atmosphere. A great nightlife for those who look for entertainment but it's never too close to your holiday home to affect your holidays. 
The Algarve
'The Algarve, Portugal's southernmost region, is known for its Atlantic beaches and golf resorts. Whitewashed fishing villages on low cliffs overlooking sandy coves were transformed in the 1960s, and now its central coast between Lagos and Faro is lined with villas, hotels, bars and restaurants. The region's western Atlantic coast and rugged interior are less developed.' Wikipedia
The Algarve is a wonderful holiday destination with beautiful sandy beaches, picturesque rocky coves, and average of 320 sunny days each year and literally thousands of wonderful restaurants, where you can enjoy excellent food and local wines at very affordable prices.
Whether you are an active person looking to have fun in agreeable climate, a family with children or a retired couple seeking relaxation and peace or a group of friends planning a summer holiday getaway, the Algarve has plenty to offer.
Some of the beaches are sheltered by high cliffs whilst others extend for many kilometres. There are several water parks and a Zoo Marine within a short drive. Two excellent 18 hole golf courses at Gramacho and Pinta along with a 9 hole par 3 course at Vale do Milho  and Carvoeiro Tennis Club are located just outside the town.
The shopping centers with cinema are 12 km away. There are a few local large supermarkets within short drive: Intermarche is 1,5km from the town center, Aldi and Jambo, and high-end Appolonia are around 5 min drive. There are a few mini-markets; a vegetable shop and a local market are inside the town.
The Food
Algarve cuisine is an interesting mix of seafood and meat dishes, which has been influenced by the region's rule under both Portuguese and Arabic rulers. It also makes use of local ingredients, such as seafood and fish but also almonds, figs, and carobs, which are all used in traditional Algarve desserts. 
Of course, as well as Algarve specialities like cataplana dishes and piri-piri chicken, you'll also find dishes from across the whole of Portugal here in the Algarve as well. Although there are plenty of great non-Algarve dishes that are worth trying, it's always worth trying dishes in the region that they come from. Not only will it be a lot easier to find them here (as opposed to somewhere else in Portugal), but you're also likely to find the best quality and most accurate representation of the dish as well. 
The Wine
The Algarve wine region is protected by its surrounding mountains.
This location gives the perfect climate and landscape for the production of excellent and unique Portuguese wines. In recent years, young winemakers and viticulturists have flocked to the Algarve. These winemakers have invested in the region's winemaking industry and brought with them valuable know-how and technology to produce the best of Portuguese wines.
These wines are now recognized as some of the best in Portugal and compete with others from more well-known winemaking regions.
The Beaches
First-time visitors to the Algarve beaches should be prepared for an explosion of photo-worthy scenery. 
The coast of the Algarve is a seemingly endless series of some of Europe's finest beaches.
They are seriously spectacular stretches of sand: the climate and atmosphere are Mediterranean, but this is the Atlantic so good waves and watersports are available alongside more sedate, family-oriented paddling zones. There are more than 150 to choose from and there are dozen beautiful spots just around Carvoeiro.
The Sports
The Algarve has become an international venue for some of the top sporting events in the world.  With its endless facilities and glorious days of sunshine along with an excellent choice of accommodation, the Algarve offers it all.
The Algarve is a great place to enjoy water sports including kayaking, SUP, jet skis, fly boarding, surfing, snorkelling, water skiing, scuba diving & many more so discover our top choices which you are sure to enjoy.
Major sporting events are taking place in Algarve pretty much all year round.  From golf championships, and there are no shortage of golf courses to choose from, to equestrian events and now with the International Autodromo so accessible from the A22, Formula One has also become an annual event.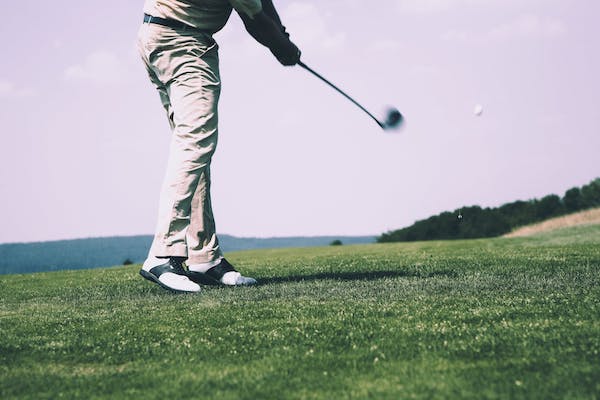 The Nightlife
The Algarve region of Portugal is known worldwide for its beaches, golden sand cliffs, and sea caves, but it also has some of the best nightlife in the country.
During the summer, the Algarve coast is one of the top party destinations in all of Europe and offers many different types of nightlife and activities, so there is sure to be something to suit every style. 
In Carvoeiro there are many bars with live music on in summer months, music shows in the central squire and a disco at the main beach.
Should you want to pump more adrenalin into your viens take a trip to the lively Praia da Rocha in Portimão which is home to a tireless and diverse nightlife. Or explore the beach front of Albufeira.
Have a Question?
Talk to Us